.
What is MuniReality?
MuniReality will be a space where people living with mental illness can freely share their stories without fear of judgement. In turn, these stories (which can be shared in the form of writings, drawings, videos, songs, or poetry…) will be transformed into games.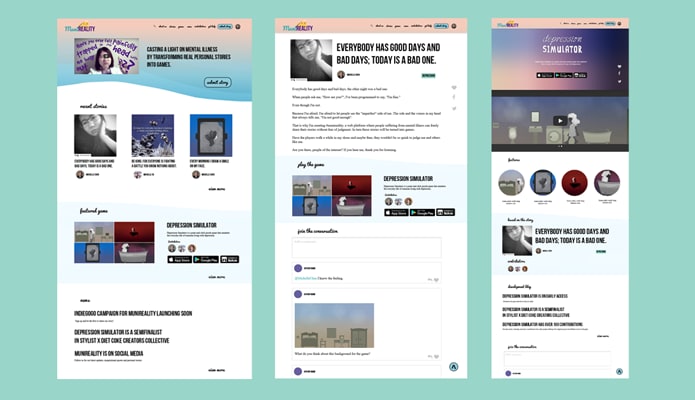 Disclaimer: Mockup of MuniReality Website
The games will be built around and modified based on comments and contributions from the community. People can contribute characters, suitable music, background noise, items, pictures, voices, and other parts to complete a game.
Why Mental Health Awareness?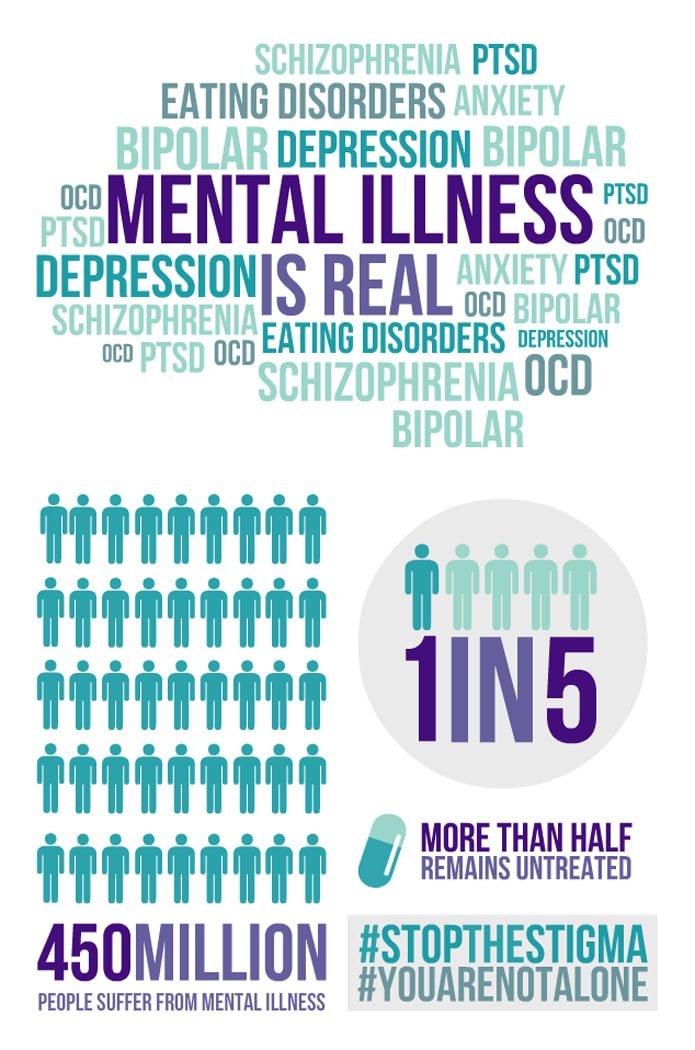 According to the World Health Organization, around 450 million people currently suffer from mental illness, making it the leading cause of ill-health and disability worldwide. But even so, more than half remain untreated. Stigma and discrimination are still the main reasons why people choose to keep it to themselves, as well as people around them not believing it is a "real" illness.
But mental illness is real. Depression, Bipolar Disorder, Eating Disorders, Anxiety Disorders, PTSD, OCD, Schizophrenia…. These are all serious and painful conditions, and it is important to make more people aware of this.
By making games from personal stories, we hope to generate interest about mental health that would not otherwise be achieved by simply telling people to care about it. We believe that the games will be able to better communicate the issue to more people because it is visual, interactive, and the games will be shared by the people whose stories they contain.
.