Just to expand a little more on what the black and white silhouette style that I established previously.
I noticed like in "Limbo" and "Toby", the characters are more rounded, while "Everyday the Same Dream" and "Selma", the characters are straight and structured in a way (especially Selma's hair).
So I followed along a Drawing Cartoon Characters course and one of the things that was emphasized was that you don't need to box yourself in a certain style.
One of the styles mentioned was the 1950s graphical cartoon style. "Everyday the Same Dream" actually follows that style a bit.
Another game "Framed" also has a similar style, although their silhouettes are more detailed.
So I will look more into it.
And more black and white stuff…
Link: http://todaysinspiration.blogspot.co.uk/2010/10/1950s-cartoon-art-who-influenced-who.html
Some cartoons… Some of which I actually watched reruns of as a kid.
Some really cool model sheets:
Link: http://www.upapix.com/Model_Sheets.html
Some silhouette animation…
Then I came across Lotte Reineger's work. She is a filmmaker and the pioneer of silhouette animation.
Here are more of her works…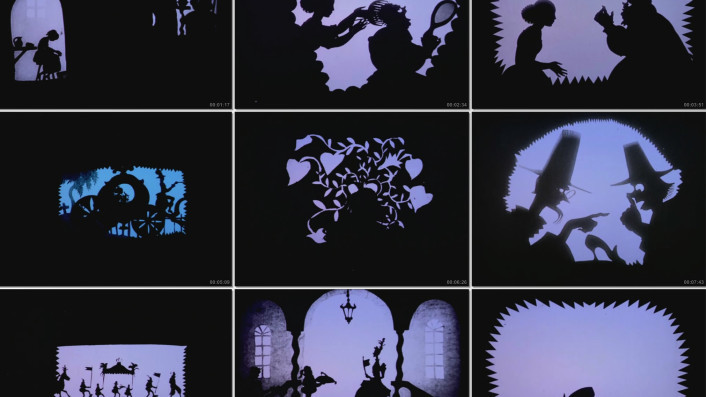 And a documentary about her and her works…
Link: http://www.telegraph.co.uk/technology/2016/06/01/lotte-reiniger-the-pioneering-film-maker-whose-shadow-puppets-in/
HitRecord also made a silhouette film:
Digressing from silhouettes and 1950s style cartoons, here is a video of overlaying cartoons in real life backgrounds.
Now how do I take all these as inspiration and how do I apply these to whatever I'm making…?